Instants App for Content Creators
INSTANTS is a crowd marketing platform that connects any kind of business with the largest community of Creators in Thailand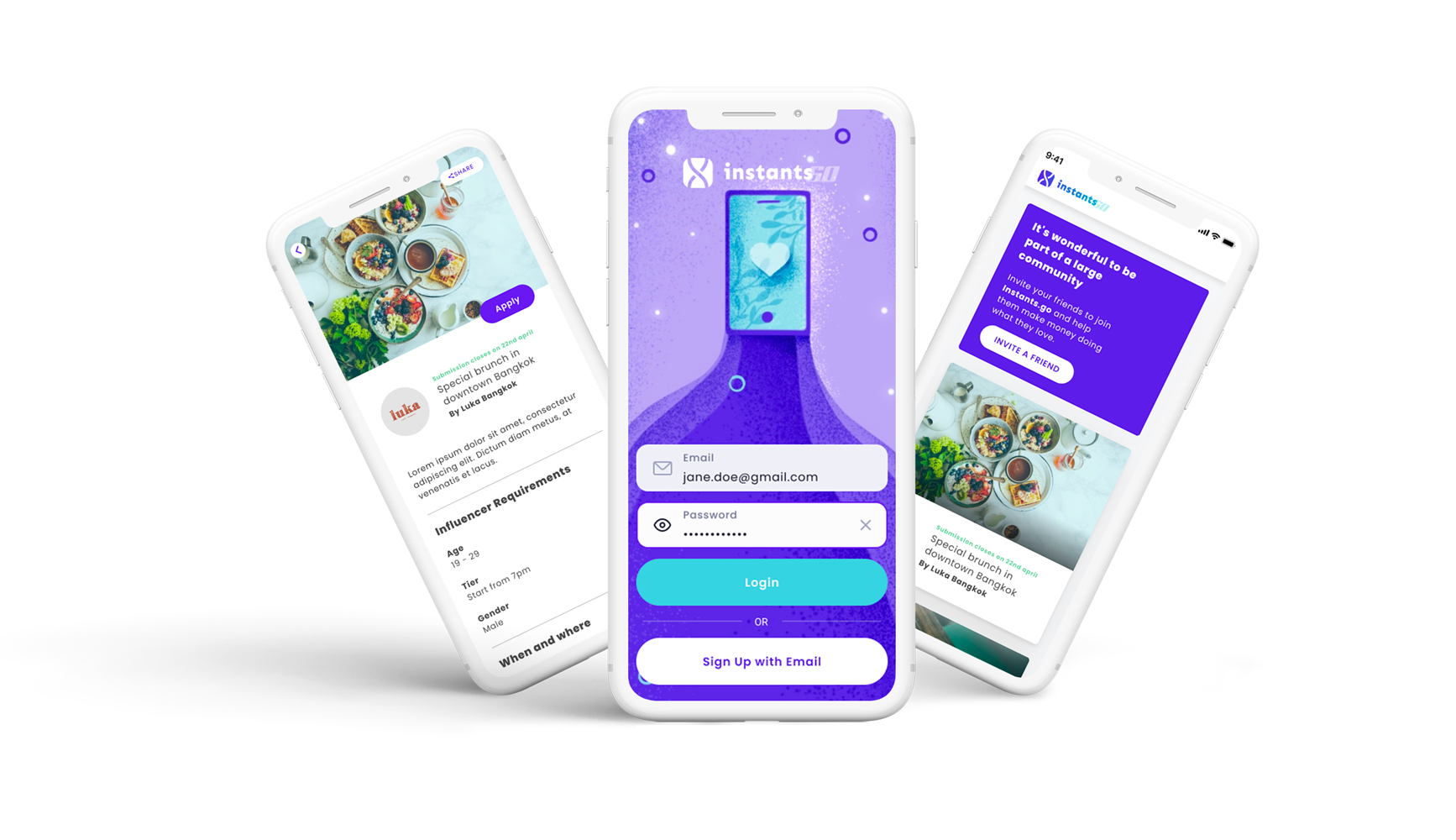 Content creator
If you are a content creator download our app and discover tons of benefits and perks.
Enjoy offer
Have dinner in the finest venues in town, enjoy massages or treatments in the best clinics available, get in shape with the fittest trainers.
Find local businesses
Find local businesses, big brand campaigns updated daily and tailor made for you.
Get paid or get rewarded immediately and grow in the INSTANTS ranking so you can  access  the best offers.
1º
Sign up and wait for confirmation from instants Team
2º
Invite your friends to earn Insta Coin
3º
Browse campaigns and special treats
4º
Once approved you can start to enjoy the treats
Ready to be part of the coolest community of Creators in Thailand?
Download the app and sign up!
Our team is vetting all the applicants
If you are still on hold contact us at